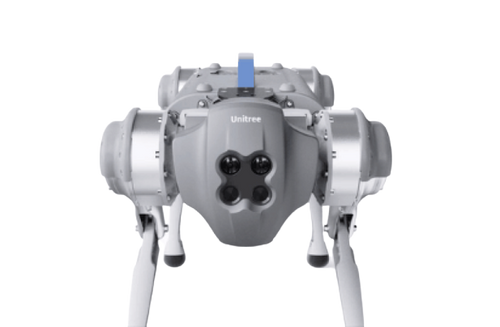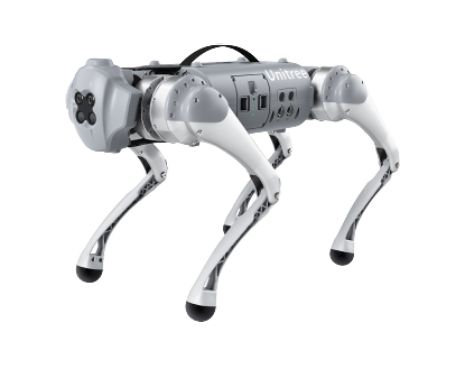 Regular price
$13,349.95 USD
Regular price
Sale price
$13,349.95 USD
Unit price
per
Sale
Sold out
Free Shipping to the U.S.
Expected Delivery Date Sept. 30, 2022-Oct. 5,2022
Unitree Robotics is an outstanding pioneer in commercializing high-performance quadruped robots in the worldwide market, pushing mobile robots into people's lives. 

They have now introduced the Go 1 EDU Plus for education and research purposes.
View full details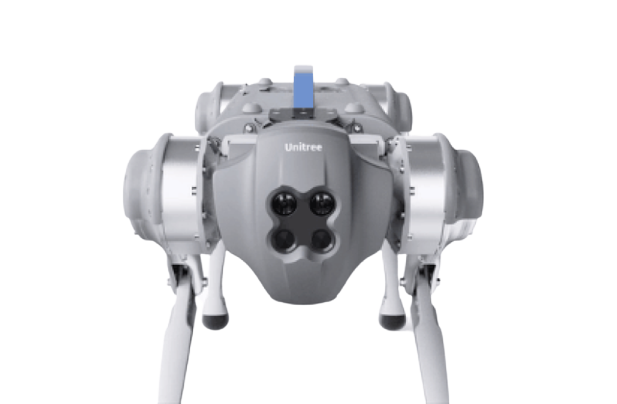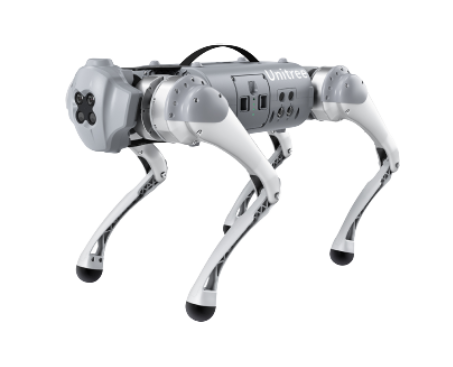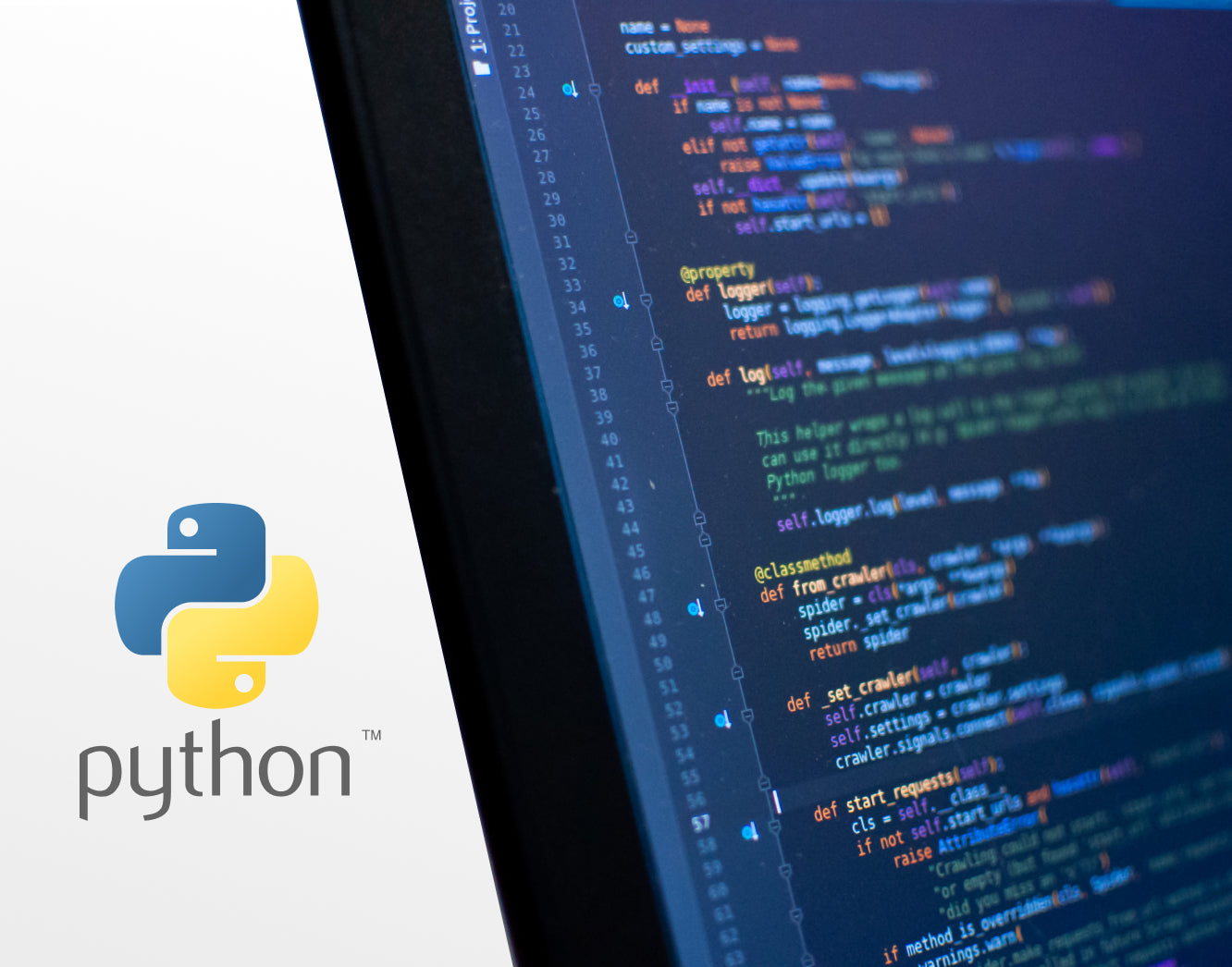 FULLY PROGRAMMABLE
Powerful AI processor dedicated to 16 core CPU + GPU
(384Core, 1.5TFLOPS)
Contains 3 NVIDIA Jeston processing units(2 Nanos, 1 NX), the Go1 EDU Plus is ready to be tapped into using the ROS open-source robotics suite.
Using Python, users can dive into all the complex problems the Go1 is ready to solve.
Great for exploring the innovation of robotic Quadrupeds.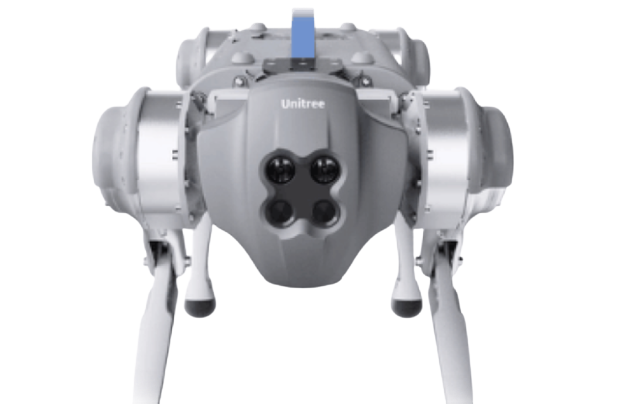 GO1 EDU CAPABILITIES
Individual to the EDU Plus, 4G/5G Ready, Foot Force Sensors, Programming API
5 Super Sensory Stereo Depth Cameras
3 Hypersonics Sensors
4 Foot Force Sensors. Combined with Ai post-processing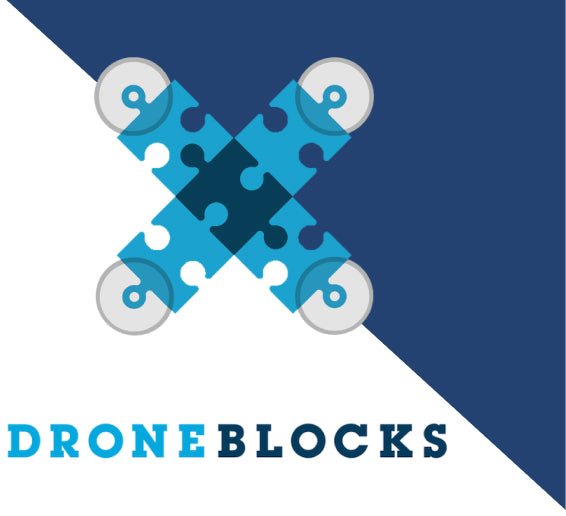 Curriculum Ready
We have paired with DroneBlocks to have a ready-to-go curriculum for education purposes and to explore the capabilities of the Go1 EDU platform.

Only Go1 EDUs are programmable with python, so start exploring, whether you're an individual or a sophisticated university.
LEARN MORE
SOFTWARE FEATURES
ROS is an open-source robotics middleware suite. Although ROS is not an operating system but a collection of software frameworks for robot software development, it provides services designed for a heterogeneous computer cluster such as hardware abstraction, low-level device control, implementation of commonly used functionality, message-passing between processes, and package management.

Gazebo offers the ability to accurately and efficiently simulate populations of robots in complex indoor and outdoor environments. At your fingertips is a robust physics engine, high-quality graphics, and convenient programmatic and graphical interfaces. Best of all, Gazebo is free with a vibrant community. Gazebo simulation packages are provided.

Python is a high-level, general-purpose programming language. Its design philosophy emphasizes code readability with the use of significant indentation. Python has become the standard for a dynamic programming language.
Specification/
Version
Super Sensory System 1
Processor
Intelligent Side-follow System 1
RTT1 Transmission
Adapter
Controller
Payload
Heat Pipe Cooler
Speed
Graphic Processing API (OTA)
Research Programming API
Python Programming API
HAI 1 Human Recognition
APP Top View
4G Or 5G
Foot Force Sensor
Multifunction Extension Interface
Lidar
Go1 PRO

5 Set
3* (4*1.43GHz 128Core 0.5T)
1
1
24V, 6A
1
3Kg
1
0~3.5m/s

Go 1 Edu
Plus

5Set
2 Nano + NVIDIA Jetson NX
1
1
24V, 6A
1
5Kg (Max~10Kg)
1
0~3.7m/s(Max~5m/s)
3D can be installed

Go 1 Edu Plus
2D Lidar

5Set
2 Nano + NVIDIA Jetson NX
1
1
24V, 6A
1
5Kg (Max~10Kg)
1
0~3.7m/s(Max~5m/s)
2D Lidar

Go 1 Edu Plus
3D Lidar

5Set
2 Nano + NVIDIA Jetson NX
1
1
24V, 6A
1
5Kg (Max~10Kg)
1
0~3.7m/s(Max~5m/s)
3D Lidar
Need a quote? Got questions? Ask!